"The work must be conceived with fire in the soul, but executed with clinical coolness."
- Joan Miro
Glass craft was discovered in India 500 years ago during the Mughal era. Since then, the industry has grown many folds. However, due to inadequate professional development, too few innovative ideas, and lack of modern equipment, the craft has not reached its potential.
In 2017, India's first public access glass art studio, along with the company GlassSutra Studio Pvt. Ltd. was established in New Delhi, to address this vacuum. The studio and the brand, founded by Reshmi Dey, is a culmination of her vast knowledge and experience of over 15 years in the creative glass industry.
Against all odds, in a male-dominated industry, Reshmi was able to successfully set up India's first glass art studio. Reshmi has trained with glassmaking maestros from around the world, and with Glass Sutra she brings her international outlook to India.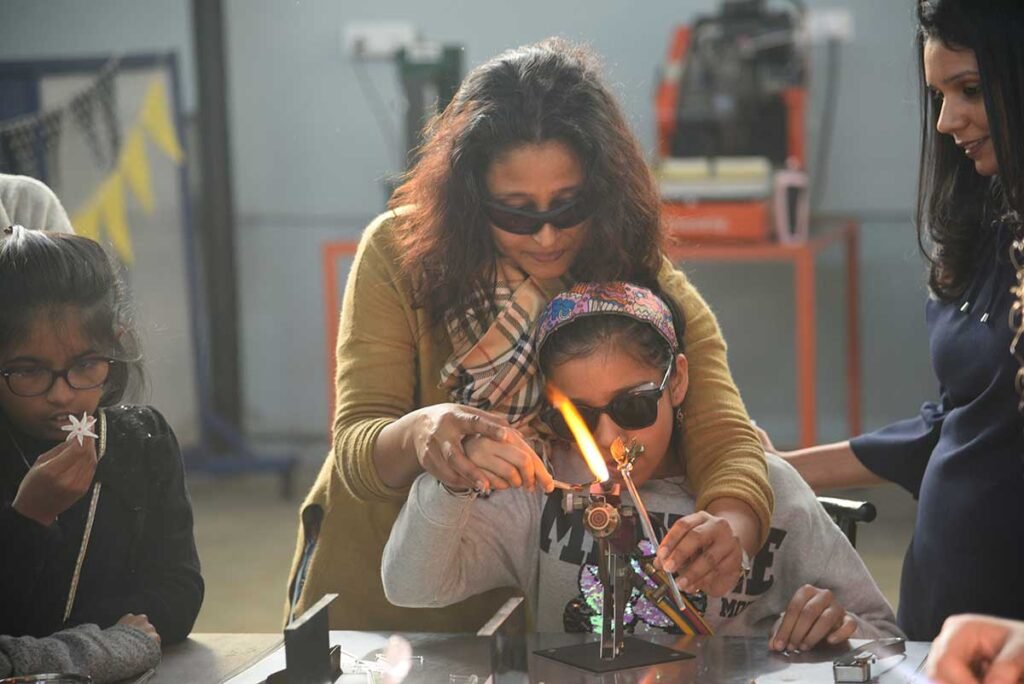 Glass Sutra's mission is to inspire, educate, and motivate people to appreciate and love glass craftsmanship. It was founded with the purpose to play with glass and explore its form in different dimensions. Glass Sutra's exquisite pieces are a collection of stories. Inside each glass product lies an age-less tale of Indian heritage, culture, creativity and artistry. These stories are a range of bespoke, handcrafted pieces that are functional art. The storyteller is none other than the founder and Creative Director, Reshmi Dey, who crafts shapes, workmanship, detail and purpose into each creation. Our canvas of choice is glass.
Like most Indian crafts, glassmaking is a time-honoured tradition, passed down from one generation to the next. Our strength lies in our in-depth knowledge of the glassmaking processes—its techniques, aesthetics, and form. Glass Sutra offers a 360° approach to glassmaking and our products meet international standards. We are design-oriented and execution driven.
Our pieces are carefully crafted in our 5,000 sq.ft. studio in New Delhi, which is a creative space housing state-of-the-art equipment from Europe and the United States. Each Glass Sutra piece has a global appeal while celebrating Indian workmanship. We strive to reimagine everyday life and offer awe-inspiring yet functional objects in today's technology-driven environment. Professional excellence combined with the creative imagination of Reshmi Dey has made us the favoured choice for those looking for artistic collaborations and explorations into new ideas.
Glass Sutra's studio reflects the passion of its founder and her journey of working with the medium of glass. It is a space for the development of avant-garde ideas, creativity, and design exploration for the Glass Sutra team. Studio Glass Sutra is also a one-of-a-kind space in India, where people from all walks of life can have a hands-on experience with glassmaking. Furthermore, the studio also provides a platform for local artisans to hone their skills and showcase their glass art to the world.
We at Glass Sutra are armed with decades of experience, expansive knowledge of glassmaking and a passion for providing our clients only the best. Transcend into our new design narrative, and take back an immersive experience of a lifetime!